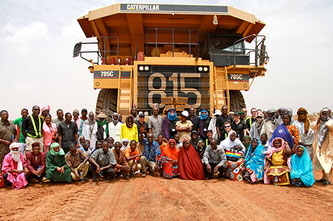 I spent much of 2015 working in Burkina Faso, at the Karma project during development, then owned by True Gold Mining, now taken over by Endeavour Mining.
My task was to design supply chain processes to suit a developing mine in a remote region, compatible with its chosen ERP system.
Burkina Faso is an exciting country for mining and our associate company Aquila Limited is today supplying Chinese and SE Asian mining consumables to this country.